Tristan Clamorgan
Film & Photography
Tristan Clamorgan is a director of Fair Winds Trust. As a French cinematographer, photographer and documentary director, he is responsible for all the media content. Tristan has been leading awareness campaigns about pollution caused by marine activities since 2005. In 2007, he set up « EcoNav », a network organisation, engaging for the first time with all the stakeholders, bringing them together to share their positions and discuss the issues in a safe, non-judgemental environment, promoting the creation of clusters aggregating the public sector, universities, researchers and industries, resulting in many cutting-edge, innovative solutions and development projects.
« Madadh's been working on this idea since 2000, in a very organic, feminine and passionate way. What makes it unique and also what interest me the most is her global approach, carried by a strong vision. It embraces a number of problems that humanity is facing, through a low budget, low key, ethical business and transport idea.
Stephen Greenwood
Financial managment
Stephen qualified as a Chartered Accountant in 1978 and brings over twenty-five years experience of operating as an Executive Director in a number of complex and highly-regulated business environments, including at Birmingham Airport and as a Finance Director and Chief Executive of a City of London stockbroker. He was also Group Finance Director of High-Point Rendel Group Plc, an international construction consultancy business that operated in twenty-two different countries across the globe. Stephen's skills are in strategic and operational planning, financial forecasting and reporting, and in business troubleshooting and resolution. In addition to Fair Winds Trading Company, Stephen is a Non-Executive Director of a number of companies in the financial services sector and runs his own consultancy business. Stephen's role within Fair Winds Trading Company is to ensure the application of strong financial governance, planning and reporting over its activities as well as bringing commercial expertise to its operations.
Perry T. Hammock
Fund raising

Mr. Perry T. Hammock, CFRE, M.S. and B.A. from Purdue University. Certified Fund Raising Executive (CFRE) since 1998. Perry is a fundraising professional in America. He works for the third largest singly accredited college in the States, and has been involved in fund development since 1985. He serves on the board in grant and funding development, and is the US liaison for Fair Winds Trading Company. "I met Madadh quite by accident in Glasgow, and was immediately taken by her passion for building sustainability in western Africa. I was more impressed with the collaborative nature of the project, enabling local peoples to have a hand in changing their lives, their communities, and their environment. Fair Winds' commitment to the entire spectrum of ecological change, from the sustainability of forests, product development and ecologically justifiable transport systems is a model for global change – taking radical creativity to its logical application to make the world a better place. I am honoured to serve a small role in making extraordinary change happen for my children and their children." He has been employed by Ivy Tech Community College of Indiana since 1982, and in development since 1985, specialising in board development, capital fundraising, major gifts campaigns and planned giving. He is also involved in marketing and communication projects, grant writing, and development and web based fund raising. He also consults with individual colleges and state systems on board development, strategic planning, communications strategies and fundraising.
Jean-Charles Hainglaise
Business managment
Jean-Charles Hainglaise has been working as Project Manager or consultant on international projects with industrial companies, institutions or NGOs in Europe and Africa. In 2005, Jean-Charles left the THALES group to join Global Consulting Group, a company specialised in Project Management.
He has over 15 years of practical project management experience working in sustainable development, aeronautic and naval industries on projects such as secured telecom solutions or eco-innovations.

Gildas Hémon
Communication support
Gildas Hémon is a photographer and website programmer/designer. Living in a port in Britanny has naturally led him to the sea. As a sailor, he has been involved in the organisation of sailing events such as the mini Fastnet race for the past 20 years. He has been involved in many NGO projects and has extensive experience in organisation and teamwork. Very fond of maritime history and sail transport, this project enthuses him because it puts sailors in the footsteps of those who travelled the paths of the Atlantic for millennia.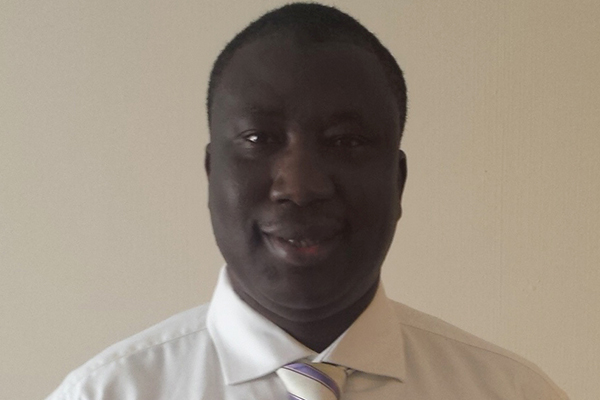 Sainey Camara
Sales & Marketing
Born in Banjul, the Gambia, in West Africa, Sainey Camera came to England in 1990 as a student. He has a qualification in International Business Management and has worked in both telecommunications and the food industry. These practical work experiences and academic attainment highlighted his ability to contribute to many forums, including socioeconomic, political, environmental, and third-world issues.
"I've met statesmen like Yasser Arafat, people whose contribution to humanity have created divided opinion. But meeting Madadh MacLaine was a different experience. She told me about her organisation and what she stands for and what she is doing to achieve her objective during a flight from the Gambia. Coincidentally, I was reading a book on the flight titled "The Bottom Billion" (this book gives an insight on some of the practices on both social and economic policies that need to be applied for poverty alleviation in many developing countries). Madadh's conscientious passion in community development and empowerment left me with no option but to join in this ethical organisation as an African. Sharing our passions for human capacity, nurturing, and building will outline my believe in the Mantra 'development as freedom'."
In Casamance & Guinea-Bissau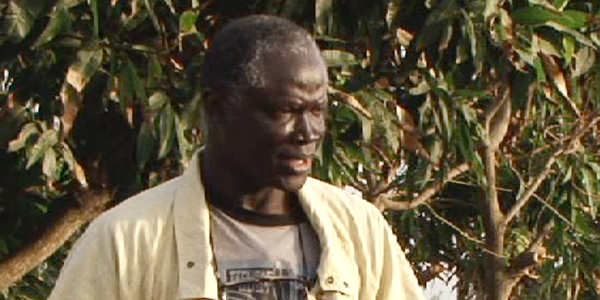 Abbe Christian
Founder of FADDO and project Godfather in Casamance
Boniface
Oceanium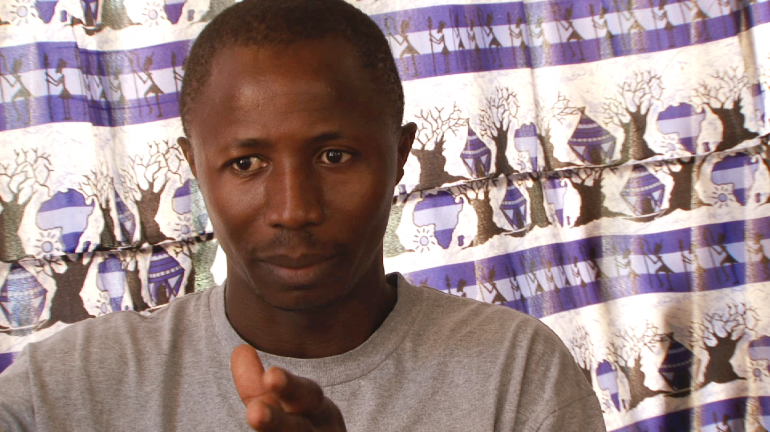 Claude Gaston
Director of FADDO