Log Book

Expeller test!
1 February 2014
0 Comments
Today we ran a test with a
small manual oil expeller
in
Boyouye
. An expeller is a mechanical tool for extracting oil from raw materials.
The women loved its simplicity as it requires little effort. It is perfect for a household but unfortunately it is too small for larger production. The women could easily use heavier, more powerful tools. I had done some research for medium-sized presses but could not find any manufacturer. If it doesn't exist, we'll have to make it!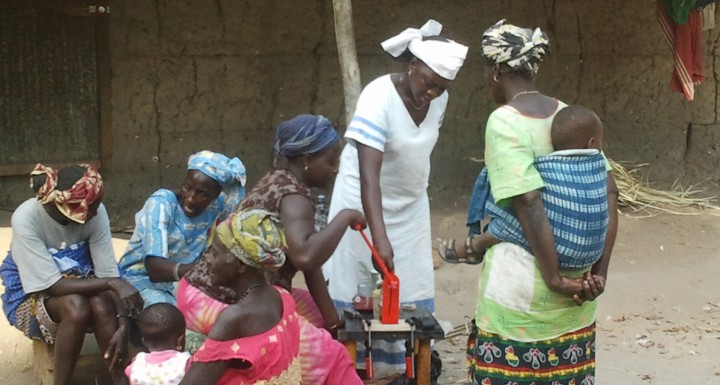 ---